---
---
Description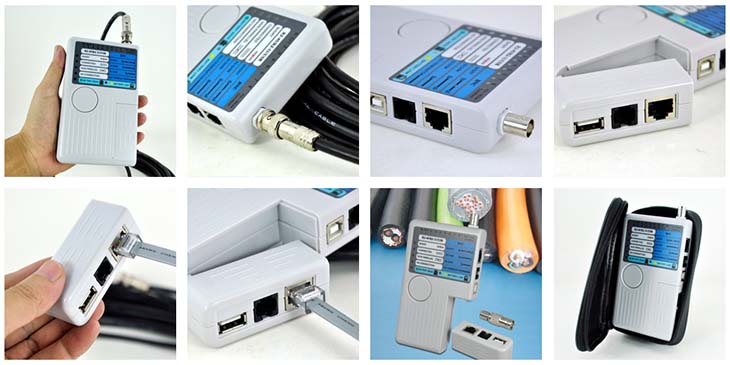 This Multi Function Network Cable Tester allows you to test telephone cable, LAN cable, Coaxial BNC and USB cables for wire continuity. You can automatically check cable for continuity, short, open and crosses wire pairs. The coaxial cable port identifies cable connections including shorts, shield opens, and center conductor breaks. You can also use the two speed auto-scan function, and results are displayed by LED. 

1. Tests 4 types of cables: RJ11/ RJ45/ USB/ BNC coax.
2. Max test distance:600 Ft.
3. LEDs indicate connections and faults.
4. Simple one-button test.
5. Detachable module for testing remote points.
Package contents
1 - NF3468 tester (Master and Remote)
1 - BNC terminator
1 - Carry case
1 - User manual
** Battery NOT included **
---