---
---
Description
Spec Drawing
Packaging
Hybrid Fiber Optic HDMI Cable with Micro HDMI Adapter, LSZH Jacket: 
The Fiber Optical Hybrid HDMI cables are designed for commercial, studio, and residential use. Unlike conventional copper HDMI cables, these Fiber Optic Hybrid HDMI cables have an advanced chipset that enables the cables to maintain full 4K@60Hz HDMI signal integrity during long distance runs, making them the perfect solution for long distance HDMI connectivity. These Hybrid HDMI cables are also made thin and feature a detachable HDMI connector that converts into a small Micro HDMI connector allowing it to easily fit through conduits or wire management systems. These HDMI cables also feature "S-Locked" HDMI connectors and are compatible with either HDMI or Micro HDMI Devices.
NOTE: fiber optic HDMI cable is different from ordinary HDMI copper cable, it supports single direction installation only, so it must be installed in the correct direction: "Source" label on HDMI end is connected to source devices like computer, DVD and Xbox, etc.; "Display" end is connected to display devices like TV, projector, etc.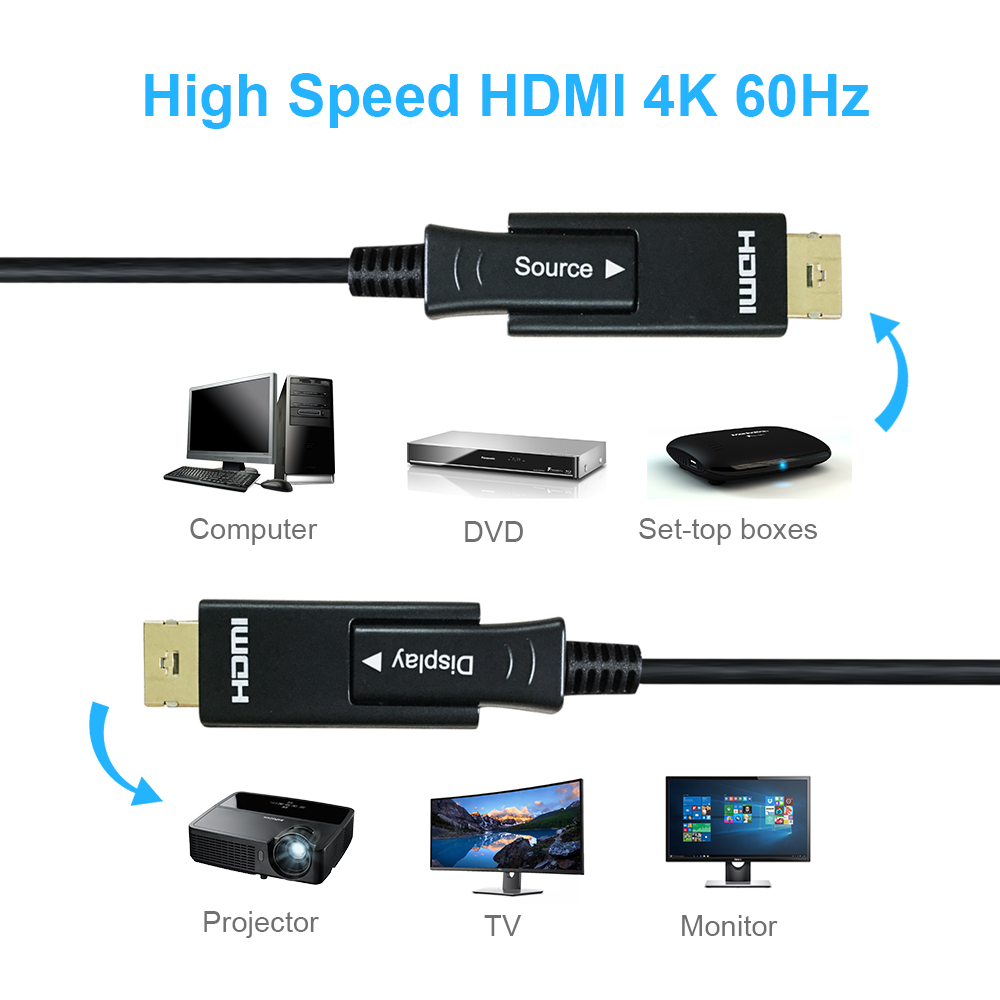 Main Features:
* Support 18Gbps Bandwidth 
* Support 4K/60Hz YCbCr 4:4:4
* Micro HDMI with adapter is ideal for Running through the conduit 
* Support ARC, HEAC, HDR, HDCP 2.2
* The patented S-LOCKED connector makes it easy to fit cable thrugh conduit.
* No external power supply required 
* Cable diameter OD4.5mm (3/16")
---