---
---
Description
2.5GHz High Frequency DC Power Pass Splitter designed for splitting SWM satellite signals.
There are two types of TV/Satellite Signal Splitters.
One is a DC Signal Splitter, and another is an AC Signal Splitter.
This DC Signal Splitter is normally used on satellite antennas, dish antennas etc.
The purpose of this DC Signal Splitter is to share the same dish or antenna with multiple receivers.
* 8 Way Splitter 
* Frequency range : 5 ~ 2,500MHz
* DC power pass 
* Mounting screw included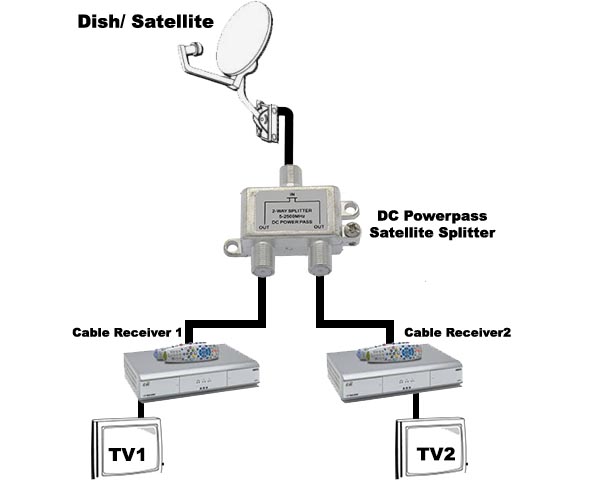 \
---