---
---
Description
The LED MagicBar Lamp includes a stand that allows you to easily mount it on walls, desks, ceilings, trees, or almost any other surface providing a warm white LED illumination. The MagicBar Lamp features touch technology that allows you to turn on/off or adjust the brightness levels with a simple touch-button. Its indoor/outdoor lighting versatility allows you to use the lamp indoors (in your bedroom, living room, hallways, etc.) or outdoors (in your garden, front porch, backyard, etc.). The LED bar can be easily removed from its stand and placed back into it. Simply place the bar on the stand and slide in.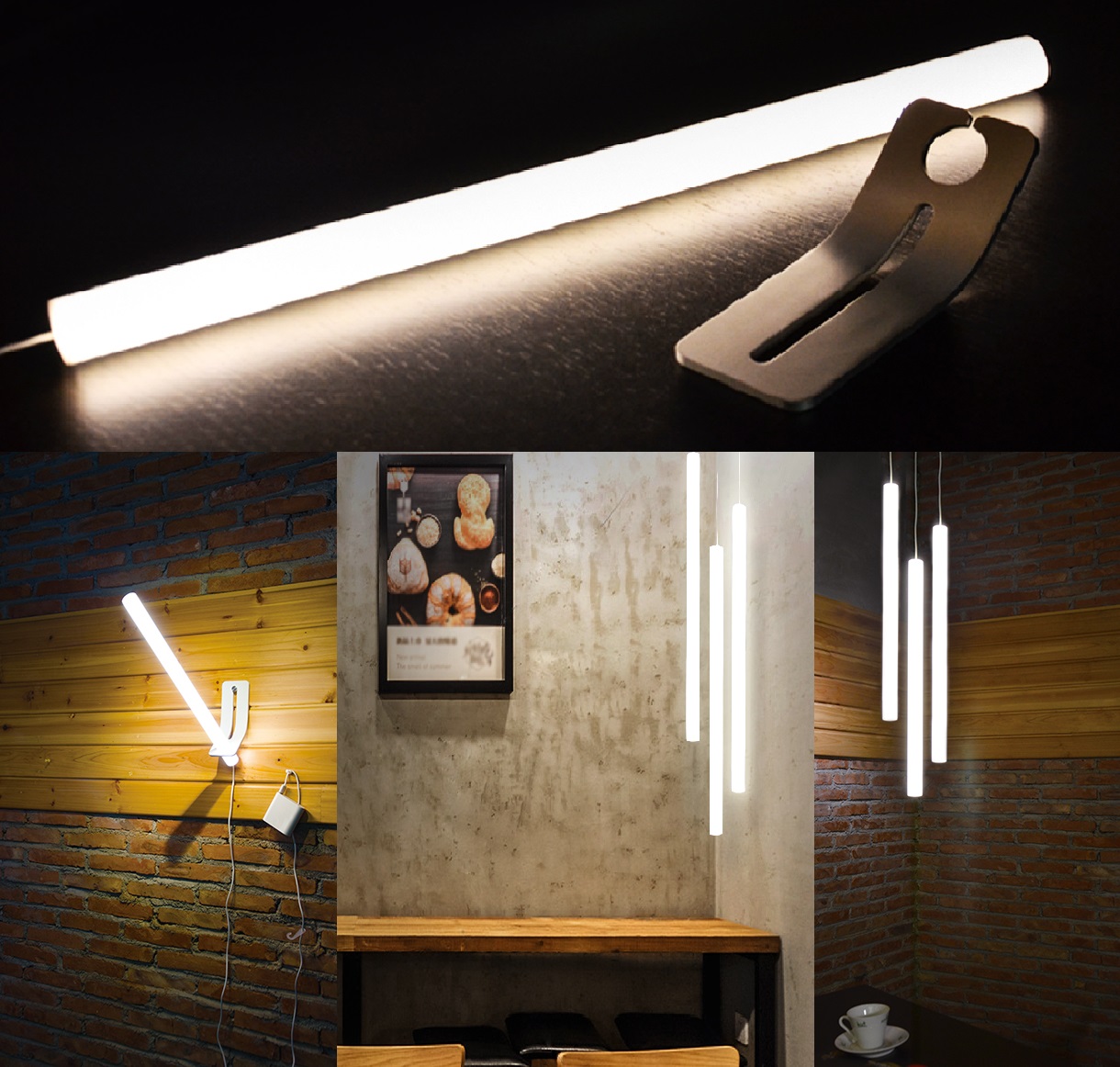 Features and Specs:
* Smart-Touch Diming
- Quick touch to switch on/off.
- Long touch to dim or brighten.
* Multi Angle Stand 
* USB Powered
- Can be powered using a power bank, cellphone charger or computer.
* Bar Light Length: 19.75"
* USB Cable Length: 6.5Ft
* Average Light-On time using 7500 mAh battery: 8+ hours.

Specs:
| | |
| --- | --- |
| Voltage: | 5V |
| Wattage: | 6W |
| Size: | 19.7"x1.19" (LxW) |
| Lumens: | 400lm |
| Dimming Range: | 10 to 100% |
| Color Temperature | 3000K |
| Aprox Life Time | 20,000H |
---