---
---
Description
The remote control has an individual switch for each one of the 3 outlet sockets, 
The remote control can control each one individually at a time, these remote controller power socket is ideal for appliances , TVs, lighting , Christmas decorations, home and office applications. 
Simply plug in the appliance or device to the wall tap socket and control it with the control remote from up to 80 feet away.
Unique design is ideal for energy saving , simply turn off appliances with a simple 
ON/OFF button .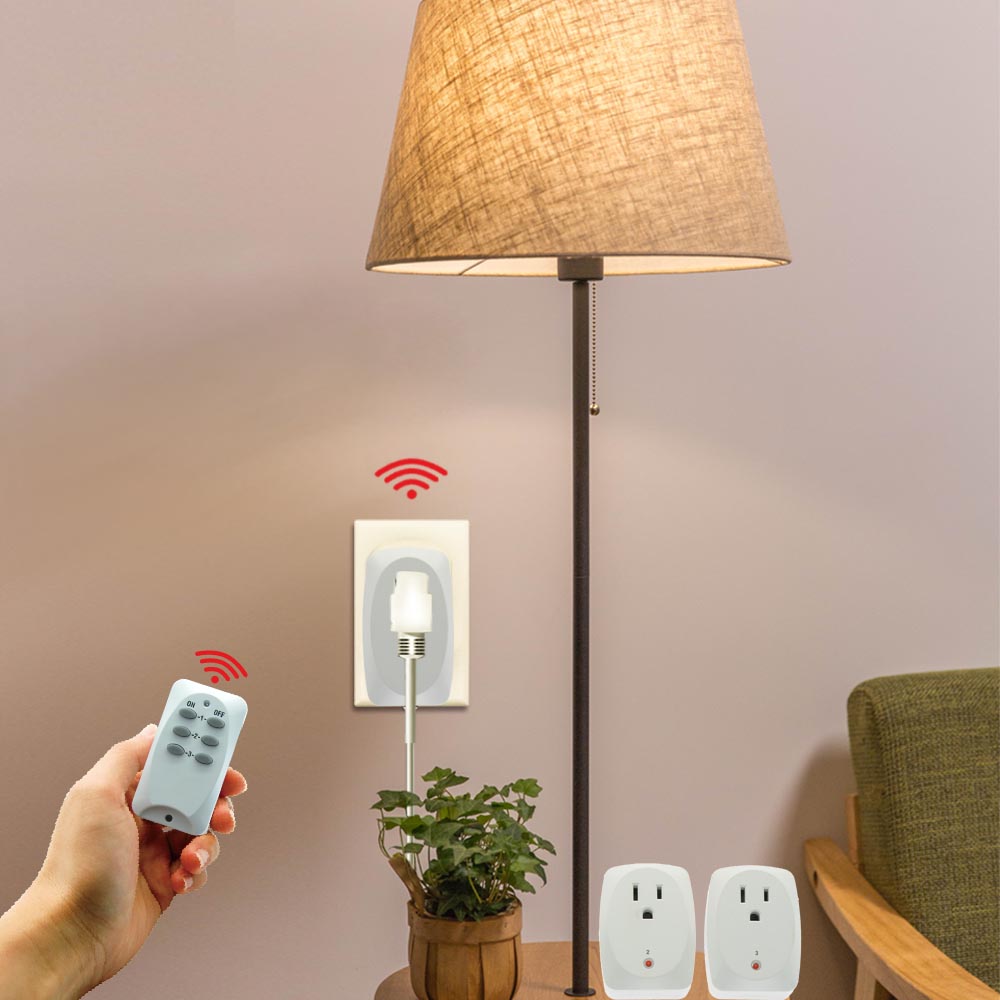 Main Features :
* Remote control Distance up to 80 Feet in line-of-sight
* Three separate ON/OFF Buttons on the control remote for each one of the Sockets
* LED indicator illuminates when any button is pressed
Specs:
* 3 Prong Sockets
* Transmission Frequency 434Mhz
* ON/OFF Switch for each one of the sockets
* Voltage 125VAC, 60Hz
* Max load 8A
* Battery operated (1) 3V CR2032 Lithium Battery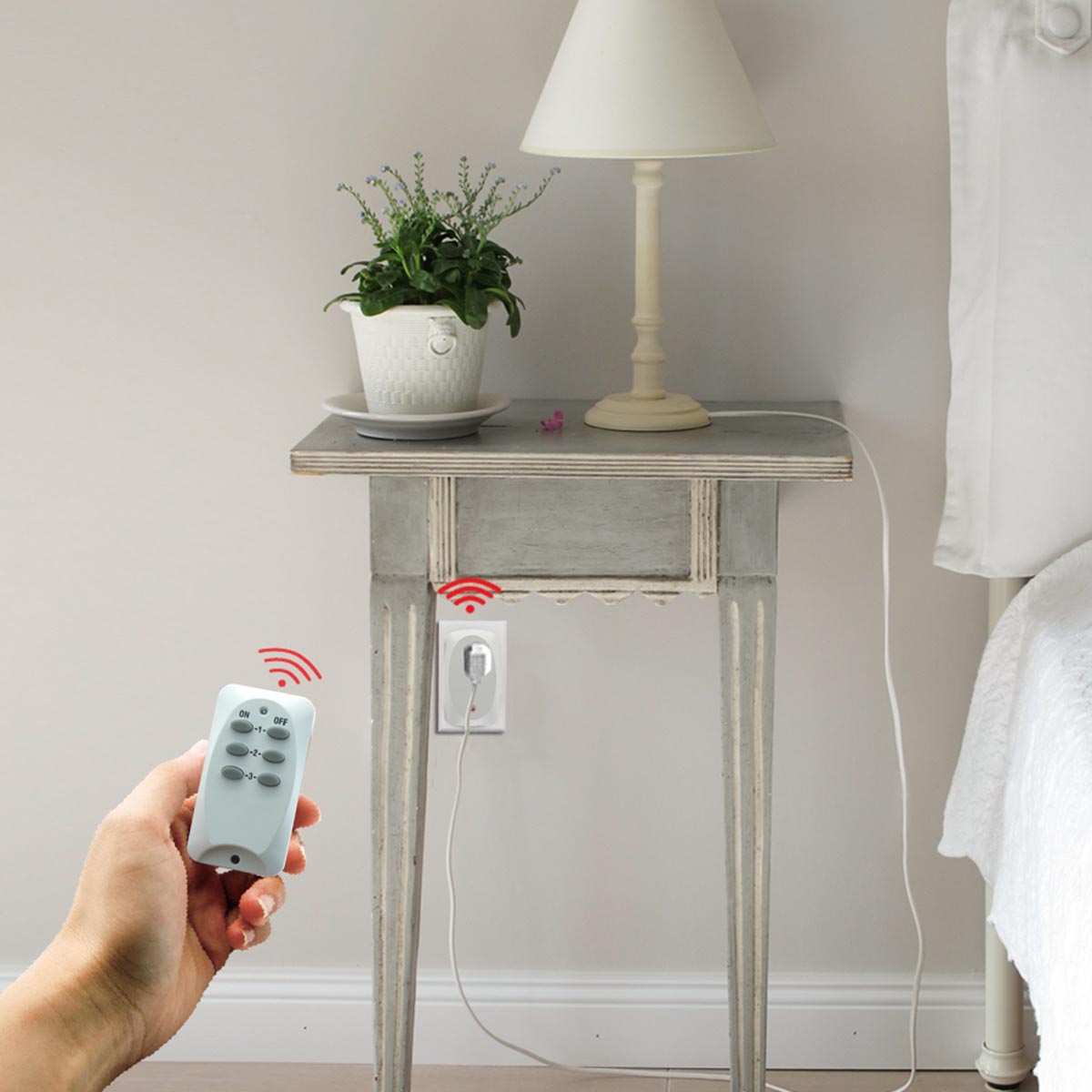 Packaging contents:
* 1 Remote Control
* 3 AC Wall Tap Sockets ( 3 prong)
* 1 CR 2032 3V Lithium button battery
* 1 users manual
---