---
---
Description
This 4-pc Camping Cookware Kit meets all your needs and will never let you down when you're camping, hiking and outdoor cooking. The 4pc Camping Cookware kit is an efficient and portable solution for cooking a light meal or boiling safe drinking water, for 1-2 people, when you're camping outdoors. You can cook or heat up a variety of food, including canned food, soup, pasta, rice, and eggs. The 4pc cooking-set includes 2 pots and 2 pans that are perfect for hiking trips, survival kits, bug out bags, or emergency kits.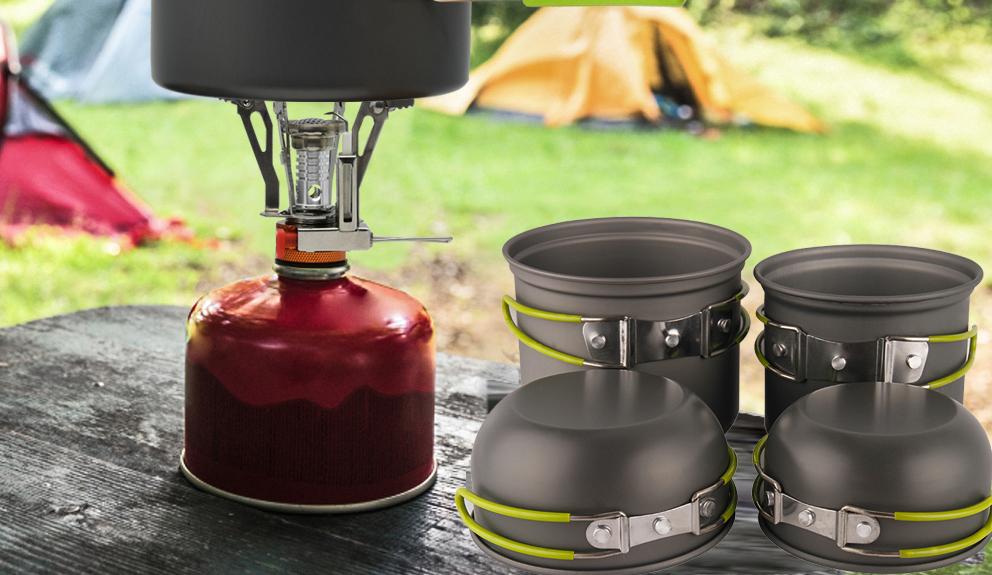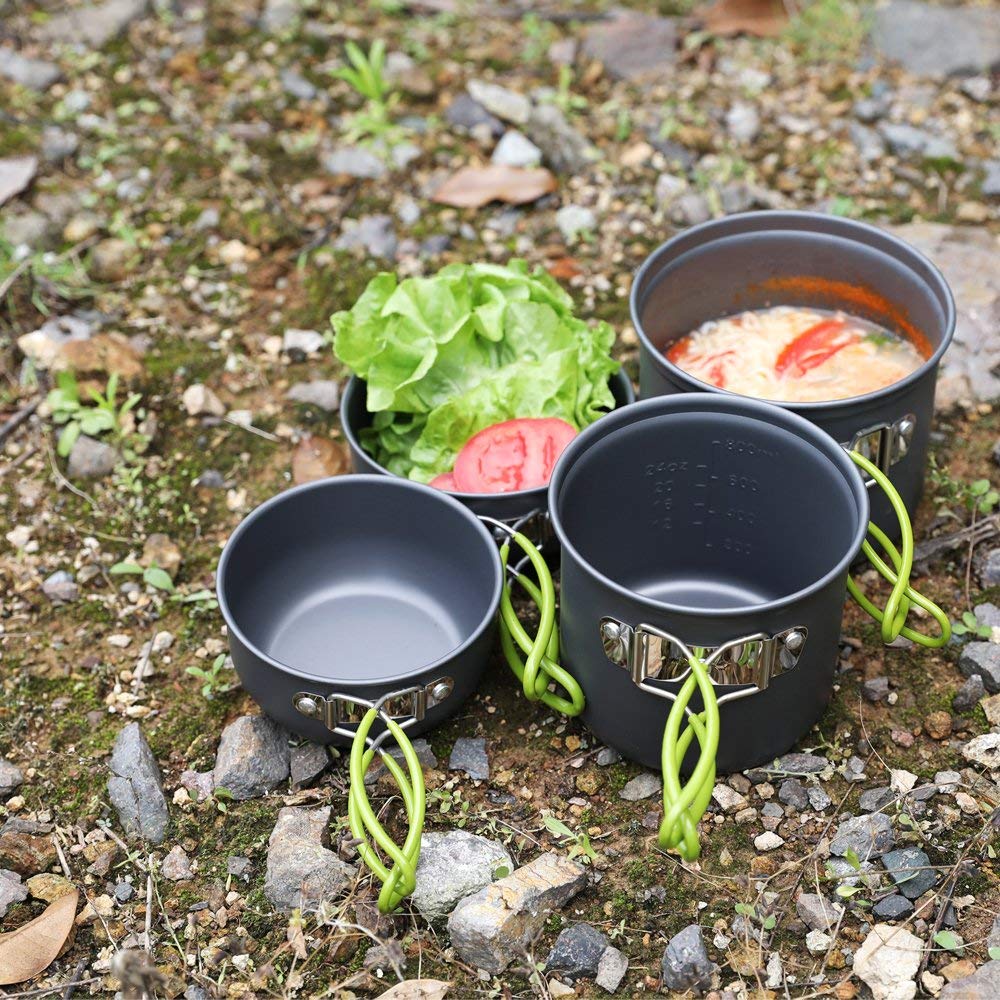 Main Features:
* Ideal for Camping, Hiking, Outdoor cooking 
* Suitable for 1-2 People 
* Easy to store 
* All objects of this kit store together in a mesh bag (Included)
* Made from Non-Toxic Materials 
* Multi Purpose set of 2 pots and 2 pans for frying, stir-frying, or boiling
* Stove NOT INCLUDED
Kit Contents:
* 1 Small Pot - Size 4.52x3.93" 
* 1 Small Pan - Size 4.33x4.24"
* 1 Big Pot - Size 5.5x4.25"
* 1 Big Pan - Size 5.11x2.5"
Materials:
Aluminum alloy, Hard anodized against high temperature and friction
---