---
---
Description
The Amazon Echo Wall Mount Holder offers you an easy solution to keep your Amazon Echo safe and sound. Mounting Alexa or your Echo plus on any wall eliminates having to worry about damages caused by spills or falls. Unlike other options in the market, the Wall Mount holder is made of sturdy steel not that easy to break plastic material. The minimalist design fits Echo Plus like a glove while maintaining the overall modern look. The open design of the Wall Mount holder won't block the Echo's microphones and maintains the original sound with a clear unobstructed voice. If you use your Echo in an office or public area, mounting the Echo will also help deter theft. With the Wall Mount holder, your Alexa will have a safe home, and you can continue to enjoy her amazing functions for years to come.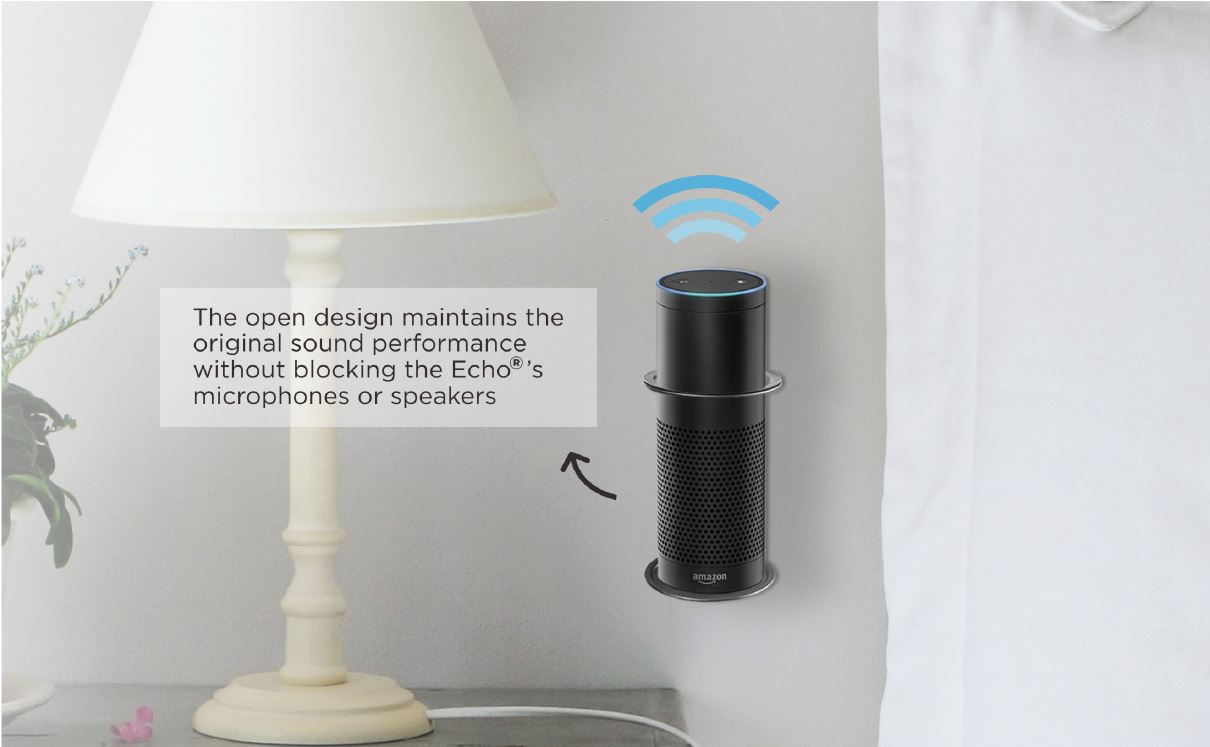 Main Features:
* Frees up desk and counter space while protecting the Amazon Echo Plus
* Maintains the overall look of the Amazon Echo/ Plus and Alexa
* Heavy-Duty steel construction protects the speaker better than plastic mounts
* High quality powder-coated finish prevents scratches and rust
* Inner rubber padding to keep your device secure and protected from scratches
* Cord management slot to slide the power cable through.
* Mounting hardware included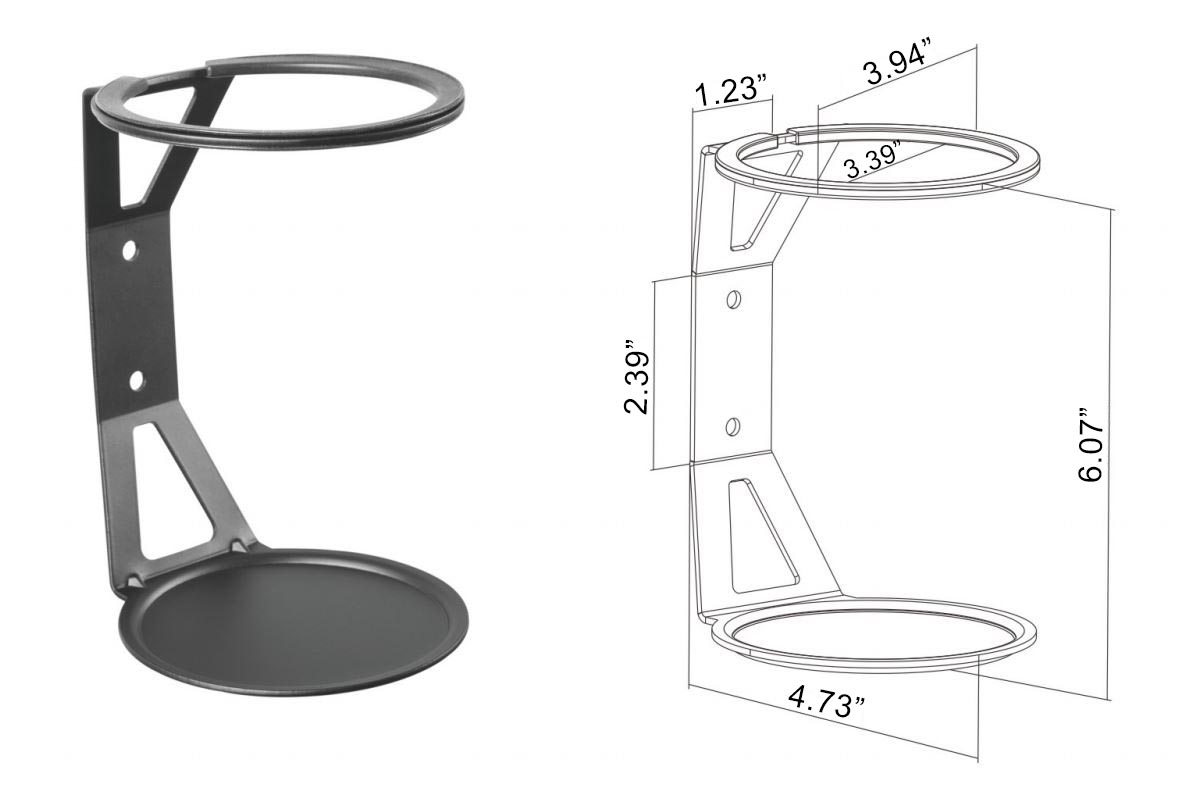 ---