---
---
Description
USB to RS232 Serial Adapter (DB9-Male Hex nut) :
The USB to RS-232 Bridge Converter converts a USB port into RS-232 serial port allowing you to connect to monitor and control your serial devices. (Works with digital camera, cell phone, PDA, modem, mouse, PDA, GPS, ISDN terminal adapter etc.) Its cost-effective but high performance such like remote wake-up & power-on-reset is widely recommended by serial device manufacturers. For its high durability, hot plug-and-play operation, computer OS compatibility, via data transfer rate up to 250kbps; it is most applicable to industrial environments (no IRQs requirement) and simple desktop installations.
We carry two types of serial adapter. One with hex nut (150482), and another with thumb screw (150483).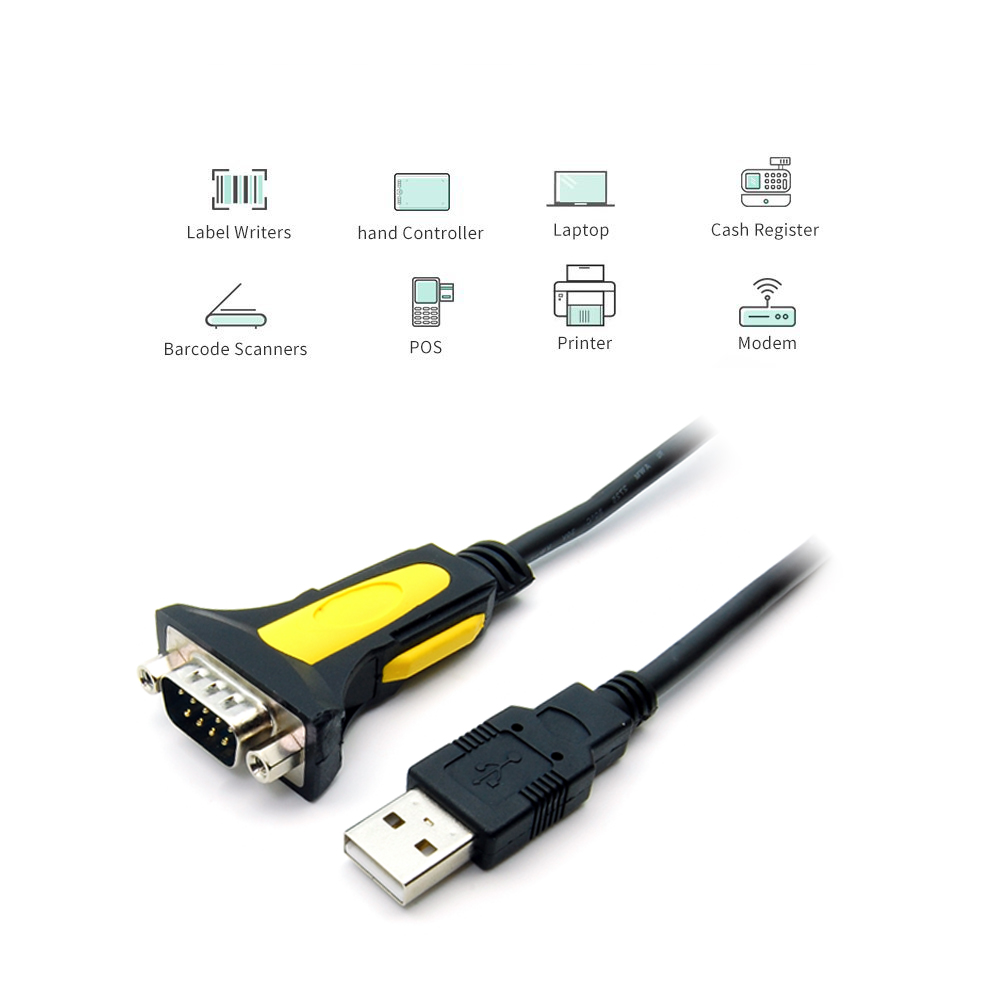 * Fully Compliant with USB specification 1.1 and 2.0
* Supports the full-duplex asynchronous serial device to USB host
* Supports Data Transfer Rate up to 1Mbps
* Supports remote wake-up and power management 
* Suitable for PDA and Modem 
* Draws power directly from USB requiring no external power
* 40 inch cable length
* Supports Windows 2000/XP/ Server 2008/ Vista/7/8/10,Linux, Mac 8.x/9.x/10.x
* Driver CD included
* PROLIFIC chipset
* RoHS compliant
---