---
---
Description
The HDM Extender lets you extend HDMI™ audio/video signal by up to 120 meters (196 feet) over single CAT6 cable. The extender kit includes both the local transmitter and remote receiver units, perfect for point-to-point digital signage applications that require high quality HDMI™ video. It also works to extend Infrared IR signals from remote controls, ideal for controlling your video source from your video destination. For perfect performance, the extender comes with a reset function on the receiver, which enables user to adjust the signal to best match the cable length.
Features :
* Features 3 extension mode: simple mode, allocation mode and infinite mode.
* Following TCP/IP standard
* Supports resolution up to 480p/720p/1080i/1080p
* Support highest video resolution 1080p
* Supports max video bandwidth to 1.65Gbps/165MHz per channel (4.95Gbps all channels).
* Features IR return which enables you to control the video source from your video destination.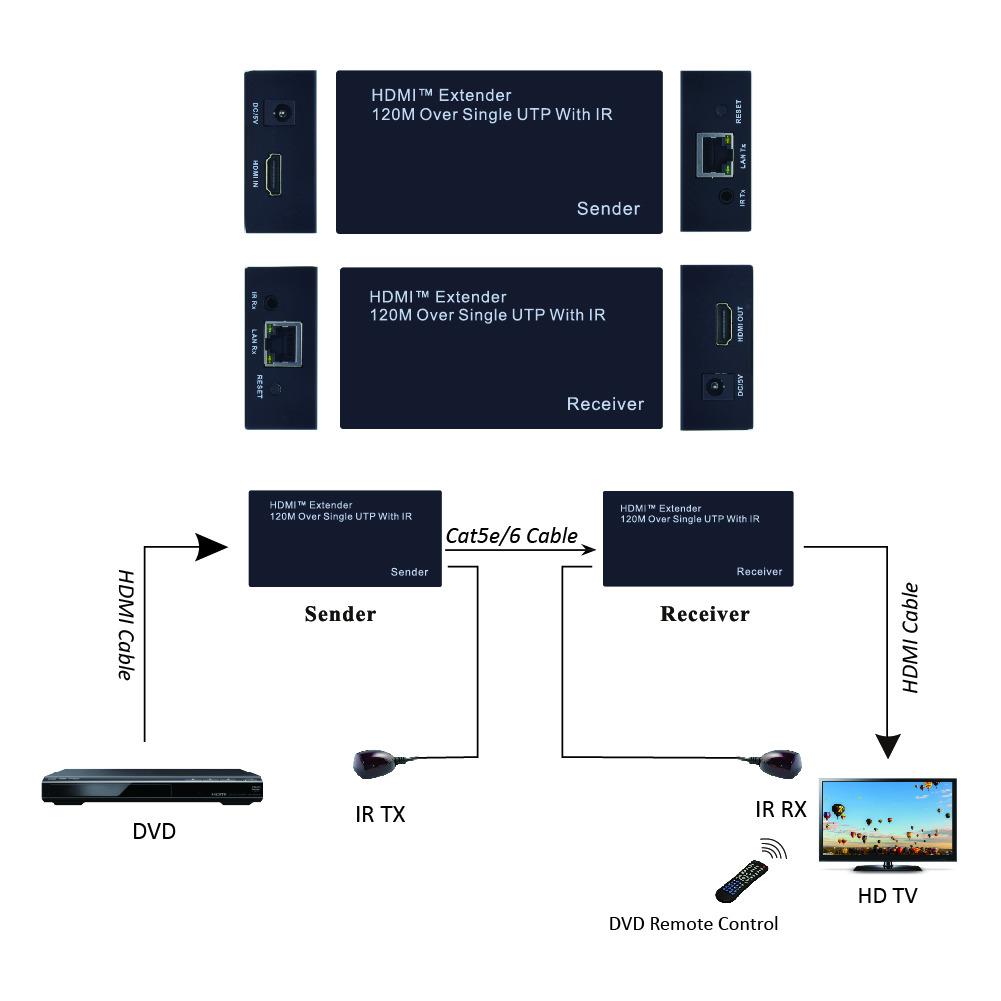 Package Contents :
* Main Unit - Sender x1
* Main Unit - Receiver x1
* User Manual x1
* IR Extender-Sender x1
* IR Extender-Receiver x1
* 5V DC Power Adapter x2
* Mounting Ear x 4
---