---
---
Description
Multiple Operating Modes
To meet the wireless needs of almost any situation you might encounter, the TL-WR802N supports Router, Hotspot, Range Extender, Client and Access Point Modes.
1. Router Mode - Instantly create a private wireless network and share Internet access with multiple Wi-Fi devices. Ideal for setup in most hotels.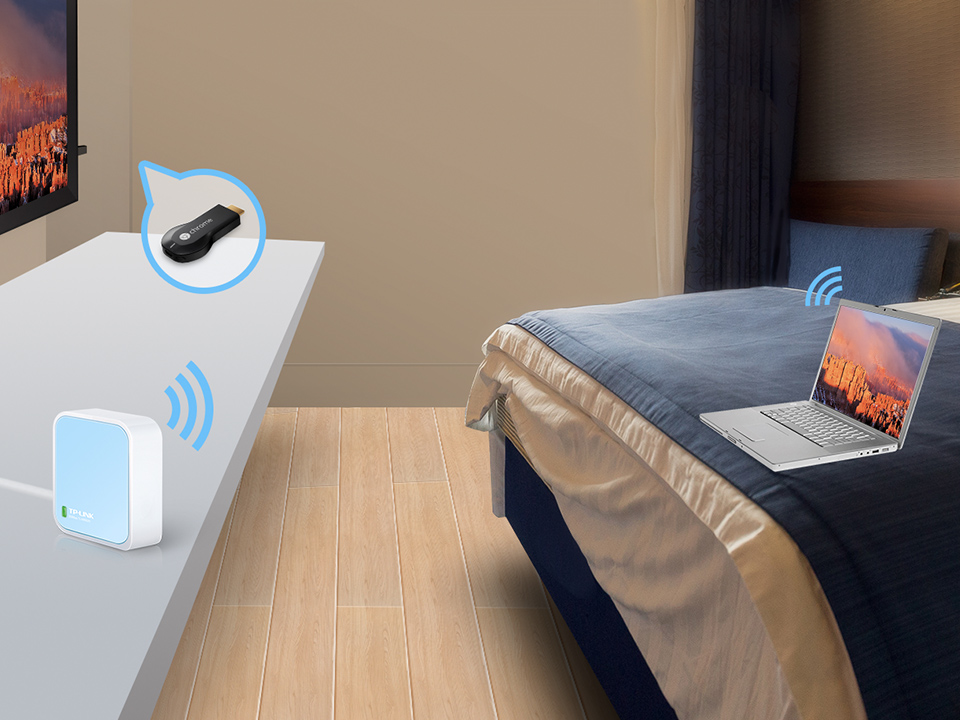 2. Hotspot Mode - Enjoy wireless Internet access by connecting to an outdoor WISP Access Point.
3. Range Extender Mode - Extend existing Wi-Fi to improve signal strength and maximize coverage.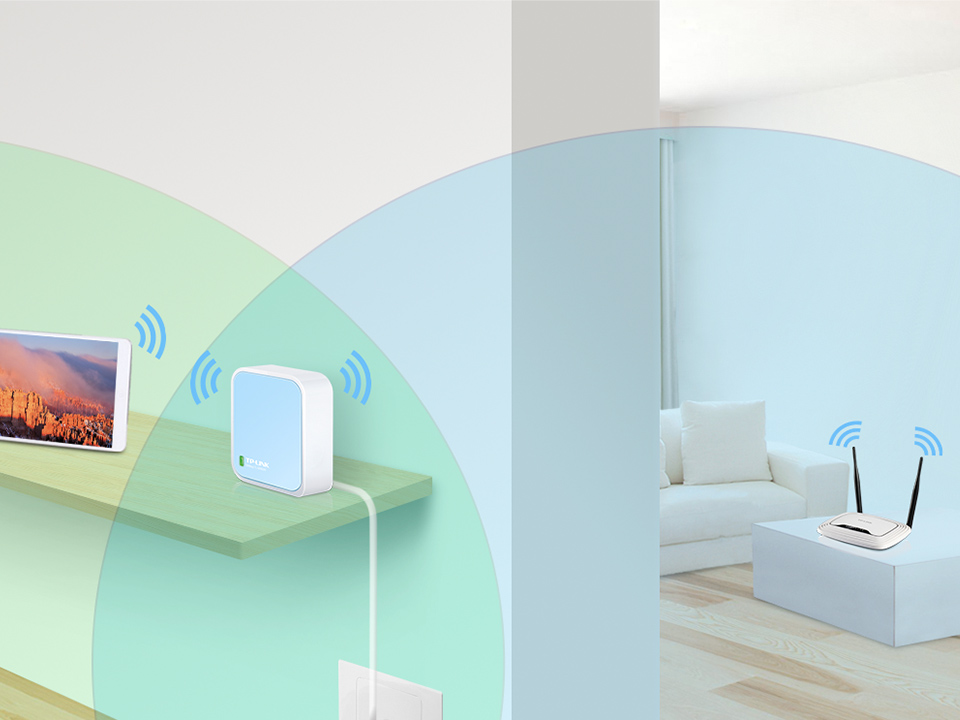 4. Client Mode - Allow devices that require a wired connection to access an existing Wi-Fi network.
5. Access Point Mode - Create a wireless network for Wi-Fi devices.
Portable and Compact
The TL-WR802N is the smallest wireless router in the world. It is very easy to use and is a perfect choice for travelers, students, and anyone else who lives life on the go.
Flexible Power Supply
The TL-WR802N can be powered using the included power adapter or using a smartphone /USB charger.
---