---
---
Description
Cell Phone Repair Heavy-Duty Suction Cups:

Get a heavy-duty grip on LCD, tablet,cellphone screens and much more, 
it protects from scratches while working on the device.
Ideal for gaining entry into glass-sheathed laptop and mobile device displays.
This unique and compact 2Pc Kit is a must have tool on your cellphone repair shop.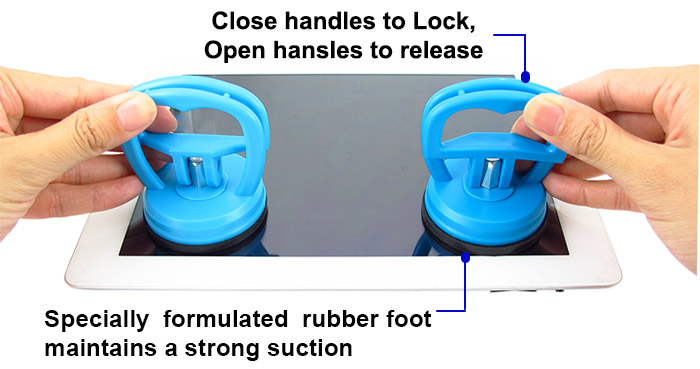 Main Features:

* 2 Piece Kit 
* Each one with handle 
* unit weight (0.24 Lbs) 
* Ideal for working with screens and glass display Panels
* Special formulated rubber foot 
* Maintains a strong suction 
* Quick hold and release mechanism
* 2.16"(54mm) Suction rubber-foot diameter 
* Attached without scratching 
---