---
---
Description
USB3.0 to 2.5" SATA III HDD Adapter :
The USB 3.0 to SATA III Adapter with UASP (Protocol Support) is the most fast and efficient way to transfer massive data between your external 2.5" SATA HDD data storage to your PC or Laptop, it's actually the fasted data transfer available now in days. 
Really compact and no driver or installation required, simple plug and play design, all you have to do is 
connect your 2.5" SATA III HDD and start transferring files and data at the fastest speed available.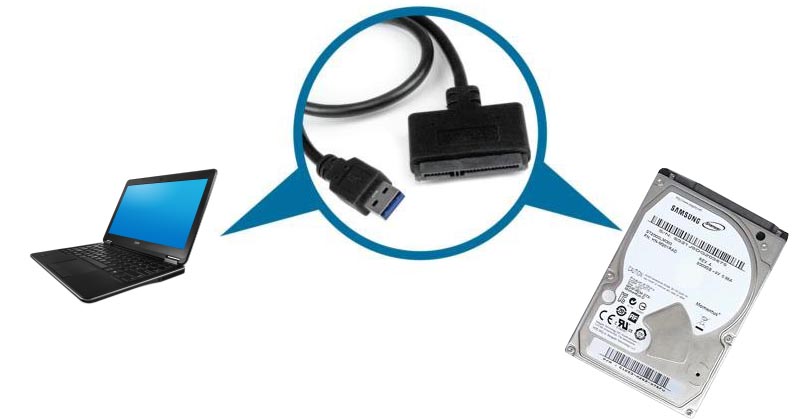 Basic Information :
* Connects a 2.5" SATA HDD using a portable USB cable
* It uses USAP Protocol
* Compatible with USB 3.0 computers like :
>>DELL,Optiplex,Apple Mac and Mac Book
* Compatible with 2.5" HDD and SSD like:
>>Samsung 840 EVO Series and Crucial MX 100 Series
* Supports speeds up to 6Gbps
* Cable Length 13"
* Backwards compatible USB 1.1/2.0
* Supports Windows 98/200/XP/Vista/Windows 7/8 Mac OS X
Specs :
* A-Male USB 3.0
* SATA III
* USAP ( Protocol Support )
* Cable Length 13"
* Backwards compatible USB 1.1/2.0
* Supports Windows 98/200/XP/Vista/Windows 7/8 Mac OS X
---